LLP - Flexibility of a Partnership, Advantages of Private Limited
The concept of Limited Liability Partnership (LLP) has been introduced in India by way of Limited Liability Partnership Act, 2008 with effect from 31st March 2008. LLPs combine the advantages of Private Limited Companies and Partnership firms into one.
Regulations and Framework
---
The MCA regulates all matters through a framework of rules and regulations and online filing requirements. It provides for and casts an obligation on LLPs to file various forms, returns and documents under various provisions with the Registrar of Companies (ROC) in an electronic mode within the prescribed time along with the prescribed fees.
The MCA has introduced the MCA21 Mission Mode Project (MCA21), which is the e-governance initiative from the Ministry of Corporate Affairs, Government of India. It is one of the 27 Mission Mode Projects of the National e-Governance Plan and is designed to fully automate all processes related to proactive enforcement and compliance of legal requirements under the Act. This means that all types of filing, incorporation, etc., is to be undertaken via the online mode only.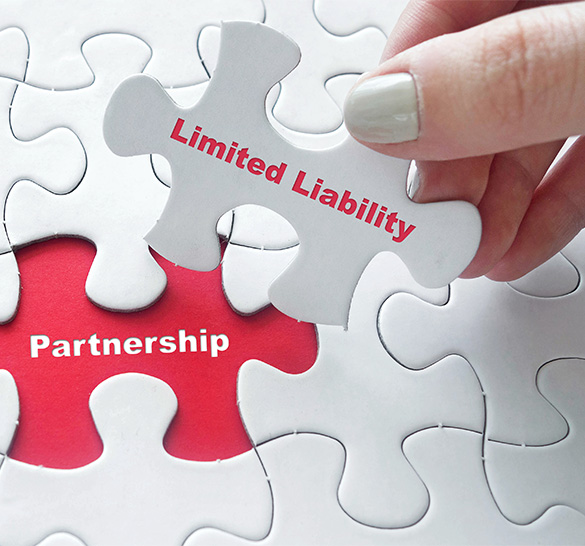 How to Incorporate a LLP in India
Broadly speaking, incorporating a company in India is a six-step process as shown.


Step-by-step Procedure for incorporating a Limited Partnership in India
---
Decide on the Partners and Designated Partners of the new LLP
Minimum 2 Designated partners to be appointed (only individual partners can be designated partners)
Obtain Digital Signature Certificate (DSC) of all proposed partners
Obtaining Director Identification Number (DIN) of all proposed partners
Register DSC on MCA portal against the DIN
Apply for Availability of name (Form 1)
Once the name approval is received file incorporation documents (Form 2) within 90 days
LLP is incorporated (within 14 days of filing of Form 2)
Prepare LLP agreement
File LLP Agreement (Form 3) within 30 days of incorporation
If you are a fast-growing company or a start-up, incorporating your company as a Limited Liability Partnership might be a good idea. V. Purohit & Associates has the required technical expertise and legal resources to help you incorporate a LLP in India.

We are a new-age financial accounting company, that upholds age-old values and principles of Chartered Accountancy. We offer a fairly-differentiated set of services, tailored to specific business goals and challenges.
Services