Ease of Doing Business Starts Here
Incorporating a company in India is now easy. In 2018, through a string of reforms, India leapfrogged into the 100th rank in the World Bank's Ease of Doing Business rankings, jumping 30 notches. Through the various initiatives, the Government has reduced the bottlenecks, combined forms, and simplified procedures.
However, due to the ever so dynamic set of changes and developments, one needs professional guidance and assistance to zero-in on the right steps, procedures, and processes to make the most of the features and facilities extended by the Government.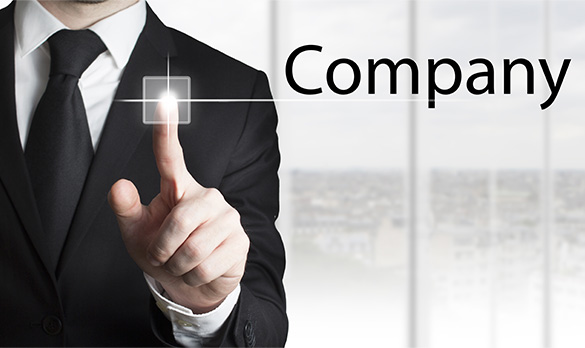 E-filing under the Companies Act can be categorized as
Annual Filing
---
Annual filing is to be undertaken within 30 days from holding of AGM and it involves filing of Annual accounts, Directors Report, Audit Report, Cash flow statements, etc., in an electronic form.
Event-Based Filing
---
These include 'Approval services' and 'Change Services' – covering all other aspects like company incorporation, change directors, and other particulars of existing companies, etc.
Incorporation of Private Limited Company
Broadly speaking, incorporating a company in India is a six-step process as shown.


Step-by-step Procedure for incorporating a Private Limited Company in India
---
Obtaining Digital Signature Certificate (DSC) of all the proposed Directors
Obtaining Director Identification Number (DIN) of all Proposed Directors
Register DSC on MCA portal against the DIN
Apply for Availability of company name (Form INC 1)
On name approval, prepare and submit documents for incorporation application within 60 days
Incorporation Application in SPICe Form
Incorporation through Spice Forms (Salient Features)
Easy incorporation using SPICe Form INC 32
Linked Forms INC 33 and INC 34 for e-MoA and e-AoA
Application for DIN and Name reservation along with Incorporation application
One-step online application for PAN and TAN once Incorporation Form filed
Maximum time for incorporation of 2 days
CIN, PAN and TAN allotted simultaneously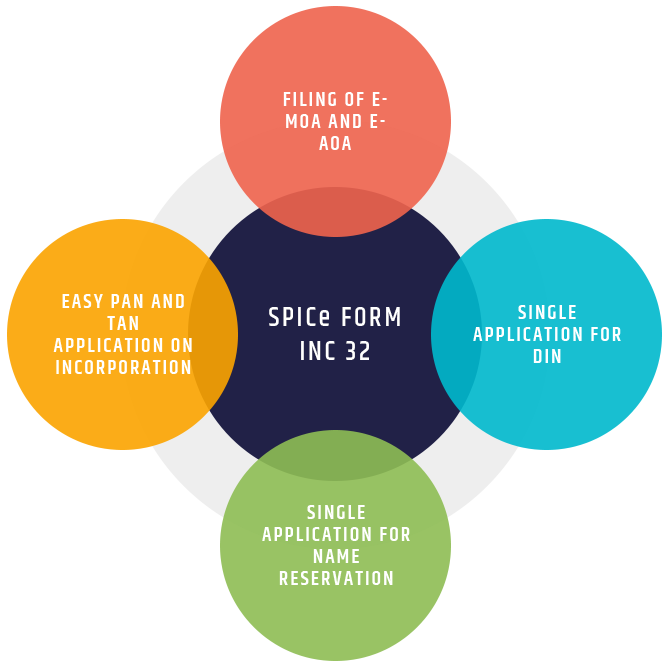 We are a new-age financial accounting company, that upholds age-old values and principles of Chartered Accountancy. We offer a fairly-differentiated set of services, tailored to specific business goals and challenges.
Services