Unleashing the True Power of ERP
The use of advanced accounting software and ERP systems has revolutionized the traditional accounting function. Consequently, the role of an accountant is now more advanced and strategic. ERP systems provide important data about business operations.
Systems are now capable of offering enterprise-wide insights and analytics. The management can obtain vital information about resource utilization, identify bottlenecks, and take corrective action to enhance business efficiencies.
Importance of Quality Data
---
The real benefits of a good accounting software can be achieved only through proper implementation and operational knowledge facilitated by regular internal reporting and updates based on activities. This in-turn depends on the accuracy and quality of base data and ground level work.
Hence, it is highly critical that the accounting staff, managing the day-to-day operations, is well-versed with the various features of the existing software. All subsequent activities of reporting, analysing and decision making depend on this data.
Unfortunately, several companies devote significant resources towards analysing unauthentic data or data that is not validated. This can be avoided by imparting business-specific ERP training, setting reporting standards, and internal systems. This also helps companies develop a charter for new and existing employees and set standards for reporting.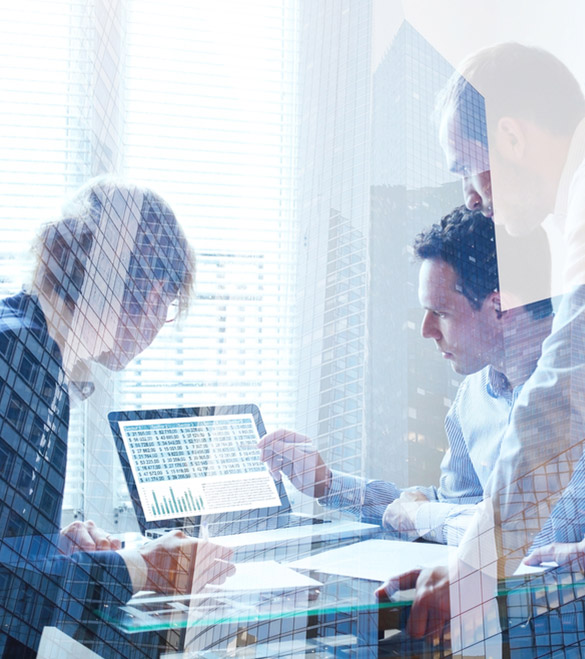 We are a new-age financial accounting company, that upholds age-old values and principles of Chartered Accountancy. We offer a fairly-differentiated set of services, tailored to specific business goals and challenges.
Services