Accounting and Book Keeping are the Backbone of Any Business
Recording financial transactions and day-to-day activities is a crucial function. It forms the basis for all other aspects like receivables management, banking functions, paying taxes, statutory compliances, audits, MIS, etc.
Financial statements of any organization are more than numbers. Meaningful analysis of this data can present in-depth and actionable insights about the financial health of an entity. Apart from statutory requirements like follow accounting standards, reporting formats, etc., preparation of proper accounts, finalization and error checking are also as important.
The role of an accountant is further amplified under the current regulations and structure of Direct and Indirect Tax in India. Availability of error-free financial data and reporting is vital, and companies are expected to be able to furnish this without any delay.
Robust Accounting Helps Businesses
Prepare for tax compliances under GST, Income Tax, TDS, etc.
Undertake debtors and creditors management
Manage overall planning and decision making – internal reporting
Undertake Ratio Analysis and Financial Analysis
Stay up to date with the financial position and performance
Report to external agencies like banks, shareholders, etc.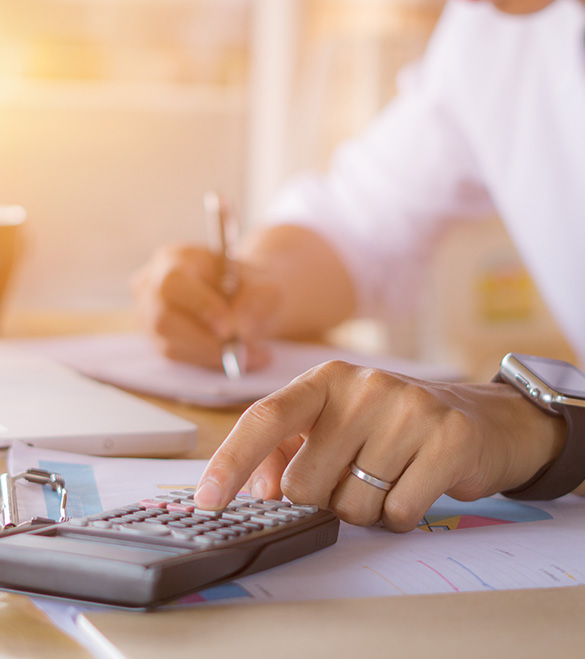 Need to Outsource Accounting & Book Keeping Functions
Most small and mid-sized companies in India are unable to maintain the required level of preparedness with respect to books of accounting and financial data. Challenges such as unavailability of trained professionals, lack of understanding of prevailing systems, and inability of the management to devote enough time to the accounting function lead to ballooning issues and severe bottlenecks.
In a competitive business environment, companies strive to have their best brains working on the most critical aspects of their core business. There is little scope for them to deviate and dwell deep into allied functions such as accounting. Hence, outsourcing makes strategic sense.

We are a new-age financial accounting company, that upholds age-old values and principles of Chartered Accountancy. We offer a fairly-differentiated set of services, tailored to specific business goals and challenges.
Services